A few days ago, Classified dropped fresh visuals in support of his Tomorrow Could Be… EP set to drop on June 29th. Check out the new Jacqueline Andrade-directed video below along with the accompanying press release.
---
CLASSIFIED UNVEILS NEW VIDEO FOR "SHE AIN'T GOTTA DO MUCH"
JUNO Award winning, multi-platinum Canadian hip-hop artist and producer, Classified has unveiled the video for "She Ain't Gotta Do Much;" the newest track off his forthcoming EP, Tomorrow Could Be… available June 29th via HalfLife Records/Universal Music Canada. The cinematic video was filmed in Toronto and directed by Jacqueline Andrade. The EP is available to pre-order now via iTunes.
Adding to the increasing excitement and anticipation generated by the video releases for previously released tracks "Powerless" and "Changes" and delivering the innovative and genuine narrative fans expect from one of Canada's most respected rappers, "She Ain't Gotta Do Much" pays homage to, advocates for and simply celebrates female empowerment.
Pre-order and favorite Classified's Tomorrow Could Be… EP at iTunes.
"This one's a special shout out to all the women out there who keep their guys in line; to the overworked and underappreciated women trying to keep life running smoothly," shares Classified (Luke Boyd).
"Typical story here; women are out there saving the world and keeping everything in check while their guy is home having a good time, oblivious to her superpowers. We appreciate everything you do!"
In celebration of Tomorrow Could Be…, Classified is throwing a fan club exclusive event in Toronto on June 28th. The event which honours the rapper's dedicated fan base known as the HalfLifers, sold out in less than 24 hours.
With an inherent and candid ability to break down the barrier between performer and audience, Classified is one of Canada's most respected and successful rap artists and producers. His self-titled 2013 release debuted at No. 1 on the Canadian Nielsen Soundscan Chart and has sold over 1 million singles and is certified 2x Platinum. Additionally, the album boasts two Top 10 singles including the 4x Platinum "Inner Ninja" featuring David Myles and the Platinum certified "3 Foot Tall". As one of the most influential hip-hop artists in Canada, the multiple JUNO Award winner hosted the 2014 JUNO Awards and has a combined 24 nominations and 8 wins between the MuchMusic Video Awards, JUNO Awards, and East Coast Music Awards.
Stream or buy "She Ain't Gotta Do Much" HERE.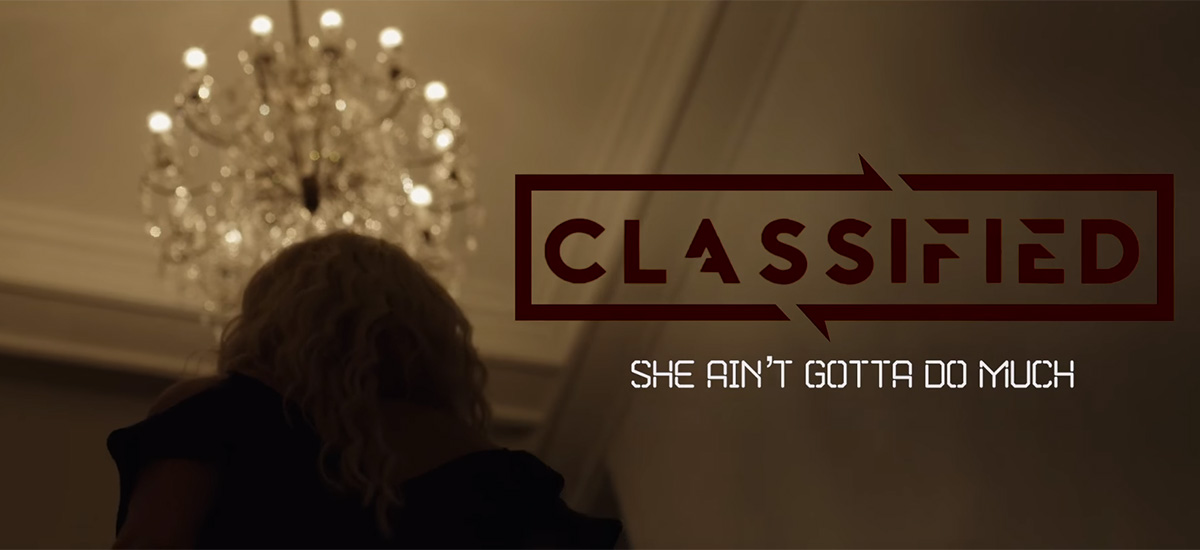 ---
Follow @ClassifiedHipHop on Instagram.
Recent Features
Our Song of the Day is the latest release from budding Winnipeg star YSN...

Toronto artist Terrell Morris has built a serious case for album of the year...

Regina recording artist Pimpton is back with a brand new flavour for your ears....