Song of the Day: MANILA GREY releases the "Timezones" video
Soliven and Neeko of MANILA GREY drop the new Matt Dennison-directed video for "Timezones," produced by azel north.
Our Song of the Day is the hot new release from Vancouver hip-hop/R&B duo MANILA GREY of the 1z Collective.
Easily one of the hottest acts coming out of Canada in 2018, let alone the West Coast. MANILA GREY continues to push the envolope from one release to the next, and they're roping in legions of new fans each step of the way. Just look at the way their numbers have been trending and you can see signs of organic growth since their buzz started to spike last year.
It's no surprise that their already getting noticed by fans well past the Canadian border, and some major publications are also beginning to take notice.
The new video for the azel north-produced "Timezones" was released today in support of the No Saints Under Palm Shade EP. To date, the critically acclaimed project has received over 600K streams on Spotify and is now seeing steady growth on Apple Music as well. The new video is sure to boost those numbers even further. Their previous visual release, "Youth Water," is on it's way to cracking half a million streams on YouTube alone.
"Timezones" ia all about claiming their territory.
"I ain't playin', test my patience, all you faceless, all you faithless," croons Soliven, as a small acknowledgement to past local doubters swaying confidence in their own artists.
Neeko delivers a powerful hook, conveying "it don't matter what I spent, money dies in the end."
The music video features shots from multiple locations in downtown Vancouver, Gastown lofts, as well as past performance shots of the duo.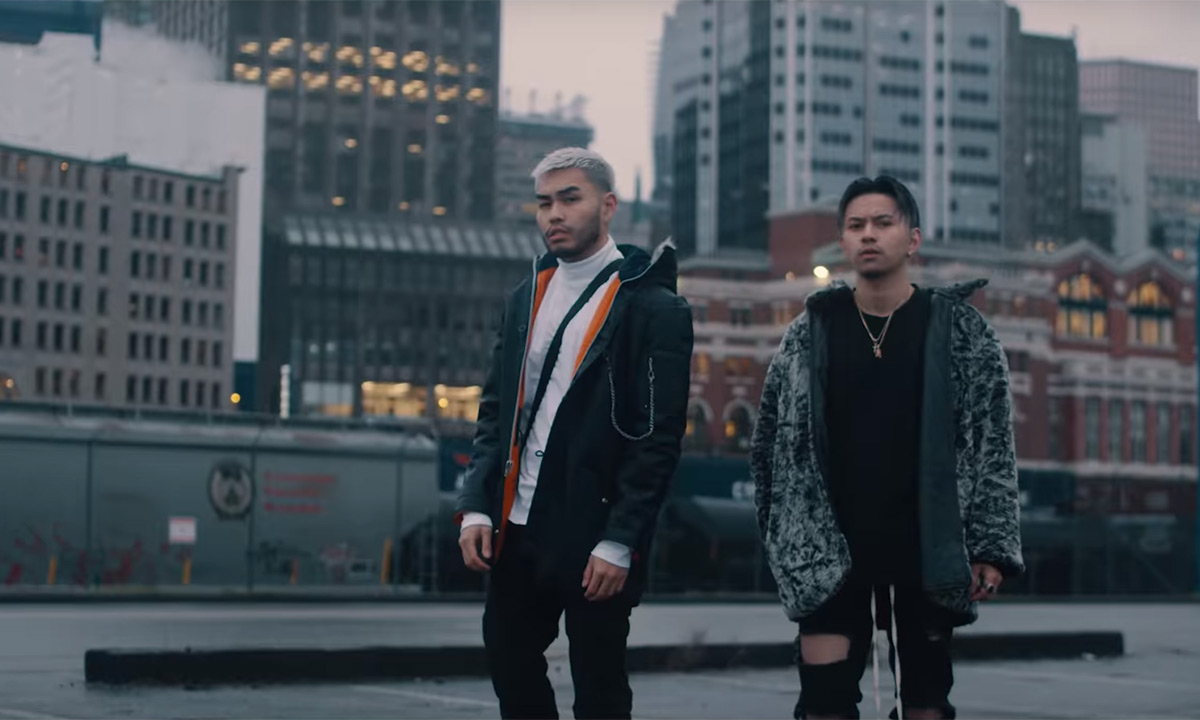 "MANILA GREY consists of singer/songwriter Soliven, and rapper Neeko Francisco. The pair have linked up with producer azel north and crafted a unique sound. The group of three are responsible for writing, arranging, producing, and mixing the entirety of their currently released music."
You can find "Timezones" and the No Saints Under Palm Shade EP on Apple Music and other digital outlets.
Follow @ManilaGrey on Instagram.